💚 INSTANT SLIME mix, Available in 4 Vibrant Colors! Green, Pink, Yellow or Blue! Just Add Water!
💛 Makes 32 GALLONS (115L) of thick, slippery, slime that is perfect for a range of games, sensory play activities and slime fundraisers!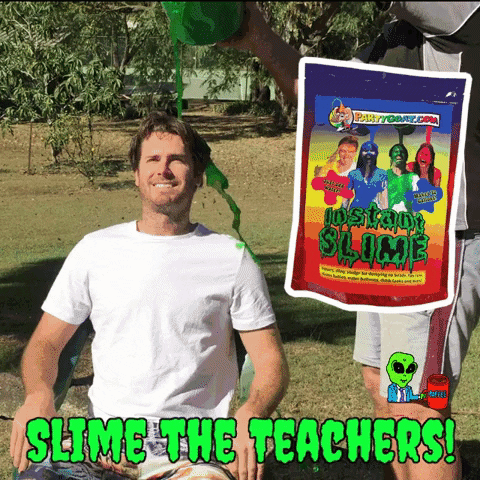 ❤️ NON-TOXIC, NON-STAINING, Safe, Environmentally friendly, Biodegradable, non-sticky. Gooey, Goopy, Ooze, Sludge, Goo! Dump slime on your friend's heads like on Nickelodeon TV game shows! Fill a pool, tub, buckets or bath.
💛 GREAT FUNDRAISING IDEAS WITH SLIME - Raise money to dump slime on your teachers, principle or boss, SLIME SLIDE fundraiser (slide into a pool filled with slime), SLIME TUG OF WAR (losing team gets pulled into the pool of slime), SLIME FUN RUN OBSTACLES (make a slime crawl pit or do a color run where racers get slimed as they run by), slime filled dunk tanks, big splash, pitch burst - target games with slime filled balloons that pop over victims heads.
🧡 USE SLIME FOR - party games, slime bomb fights (fill water bombs with slime), slime blasters (slime filled water guns), slime wrestling, race to find the object hidden in the slime, slime battles, sensory play, active play, science and discovery play.
💚 100% SATISFACTION GUARANTEE. If you are not happy with the slime mix, let us know why for a full refund. Slime is great for boys, girls, kids, adults, teenagers, churches, summer camps, spring break, schools, sports clubs, students, parties, birthdays, philanthropy events, colleges, universities, fraternities, sororities! EVERYONE LOVES SLIME!